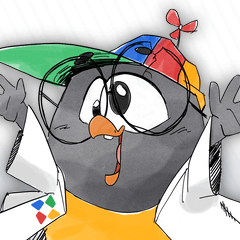 Junior
Space Knight Junior the First is the best you can find! Anywhere!
Junior has earned many titles through the years! Because he is the best.
His titles and achievements include:
WINGS
Wonderful Ideas & Next-level Greatness Supervisor
SKY
Super Kool Yellow
FLY
Fellow Lellow Yellow
And most importantly:
CHOPPER
CHief Of Private Personal Elevation Regulator.
Of course, it's not surprising that the best helicopter in the world has earned the title CHOPPER. Junior is a helicopter. He knows a lot about helicopters. That is because he is very cool. And he's a helicopter.
Junior also knows his family. He knows that Randy is very smart and doesn't like it when Junior plays Roblox on his computer. Shelly is very mean but she also thinks that Junior is the best so it's okay. Sven is the coolest, because Sven knows that Junior likes gummy worms.
Junior likes working at Regular Labs because he likes that Sven gives him big hugs after a busy day. So Junior knows he has to work there so he can get hugs during the busy day. Junior always has master plans like those.
Junior is the best member of the Regular Labs team, because nobody else has all the titles and great plans that he has. And he is the only one that is a helicopter.
Junior's stories