Regular Labs is a company that since 2008 creates and offers an ever expanding and improving range of the best and highest rated Joomla extensions.
Joomla! is one of the worlds largest and best Content Management Systems available. Regular Labs extensions generally focus on extending Joomla's functionality and making repetitive tasks easier and faster.
Regular Labs offers free versions of the extensions and paid pro versions which offer more functionality.
We are fully committed to providing the best Joomla extensions possible, and offering you the highest level of support - with the aim to make your Joomla experience better.
The team
Red Pill version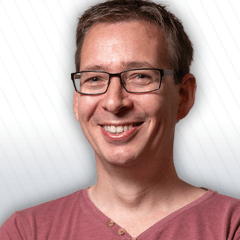 Peter van Westen
Peter is the founder and owner of Regular Labs, as well as the sole developer.
He started making websites with Joomla in 2005 (back when it was still Mambo) as part of an organization. His mindset of always thinking about ways to improve processes and functionality and add features that are missing, led to his first Joomla extensions.
First, he offered his extensions for free and gave people the opportunity to donate to support his work (developing extensions and providing support). The amazing support from users gave him the opportunity to keep working on the extensions and turn Regular Labs into his full-time job since 2010.
Peter is Dutch and lives in a green and quiet part of The Netherlands, close to the German border. He is 43 years old and has a 16 years old kid.
He considers himself very lucky to be able to do something he loves doing and making a living doing so. He strives for excellence in what he does, to the best of his abilities. He hopes that by using Regular Labs extensions, you will benefit from that.
Andrea Malalana
Andy is a longtime enthusiast of Joomla and Regular Labs extensions. He has been a web designer and webmaster since 2007. After being a supporter of Peter's work for years, and helping create Articles Field in 2017, he officially joined Regular Labs in June 2018.
He shares many of Peter's mindsets and attitudes when it comes to striving for excellence. He's always thinking about ways to enhance and improve everything he's passionate about. So he feels like Regular Labs is a perfect fit.
Andy wears all kinds of hats at Regular Labs: he helps designing and coming up with new features and improvements, testing and debugging. He takes care of writing the extensions documentation, video tutorial scripts. and blog posts. Finally, he also helps out with customer support.
He is 32 years old and lives in Italy. When he's not in front of a computer, you may find him in the middle of the action in a pro wrestling ring. Thankfully, he's a referee, so he's not the one getting smacked around - although that doesn't mean he's always safe!